Discover why we sell
in only 58 days
Because selling your home is not just to put a poster and publish it on real estate portals, we present some actions of our innovative Marketing Plan that will make the value of your home multiply. We sell before and at the best price.
Professional assessment
We developed a complete comparative analysis of the market with real data of homes sold in the area.
I want my assessment
We prepare your home
We apply Home Staging techniques. Actions such as depersonalize, order, clean, repair and organize the space will increase the value of your home.
More information
Professional photography
We make your house shine in front of the competition. Professional photos will attract more buyers.
Virtual reality
We transport customers to properties thanks to this revolutionary 3D technology. It's like a permanent open day: from anywhere in the world, 24 hours a day.
Web
We publish your home on our website. We appear on the first page of Google so the visits are insured.
MLS Málaga costa del sol
We belong to the largest real estate association in Malaga, Torremolinos and Benalmadena. We spread your home among other real estate so that anyone can sell your house.
Open House
We organize an open day. We group the visits to generate more interest in the buyers.
Real estate safari
We teach your home to the other members of the Association. It is easier to sell what is well known.
Social networks
We invest in advertising on Facebook Ads. We get a large number of buyers to see your home.
Real estate portals
We publish in the main Spanish and international portals. Periodically update your ad to appear in the top positions.
Property Flyers
We distribute brochures of your home to your neighbors and businesses in the area. Many times the neighbors know someone who wants to live in the neighborhood.
Buyer database
We have more than 1,000 registered buyers. Our software will send information about your home and our agents will call those who show the greatest interest.
Whatsapp
We are in several groups of real estate agents. We will send all information of your property to all partners.
Magazine
We publish a magazine in which we will include your home. The magazine is left in many shops in the area and also in our office.
Descarga nuestra revista
Premium communication plan
You choose the communication channel (phone, email, whatsapp ...) and the frequency with which you want to be informed about the sale of your home.
These are some of the actions that make us different from the rest of real estate in Torremolinos and Benalmadena. If you want us to help you sell your home, get in touch with us.
Contact us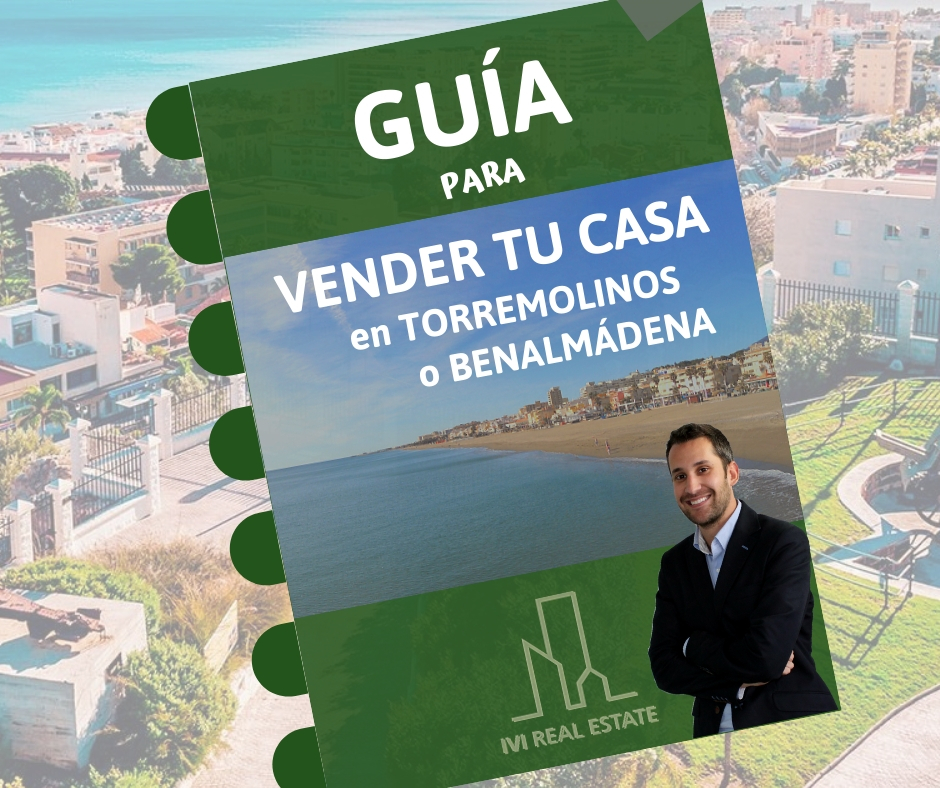 Download the sellers guide for free
Guide to sell your house. We reveal all the tricks to sell your house in record time and at the best price.
Free download